FSMA-FDA and SFCR – CFIA/ Health Canada Audits
In today's contemporary environments, compliance to food legislations and regulations is among the most significant requirements for food business operations.
It could be a daunting task for food operation's internal resources to ensure legal compliance as food laws and legal frameworks may not be easy to comprehend.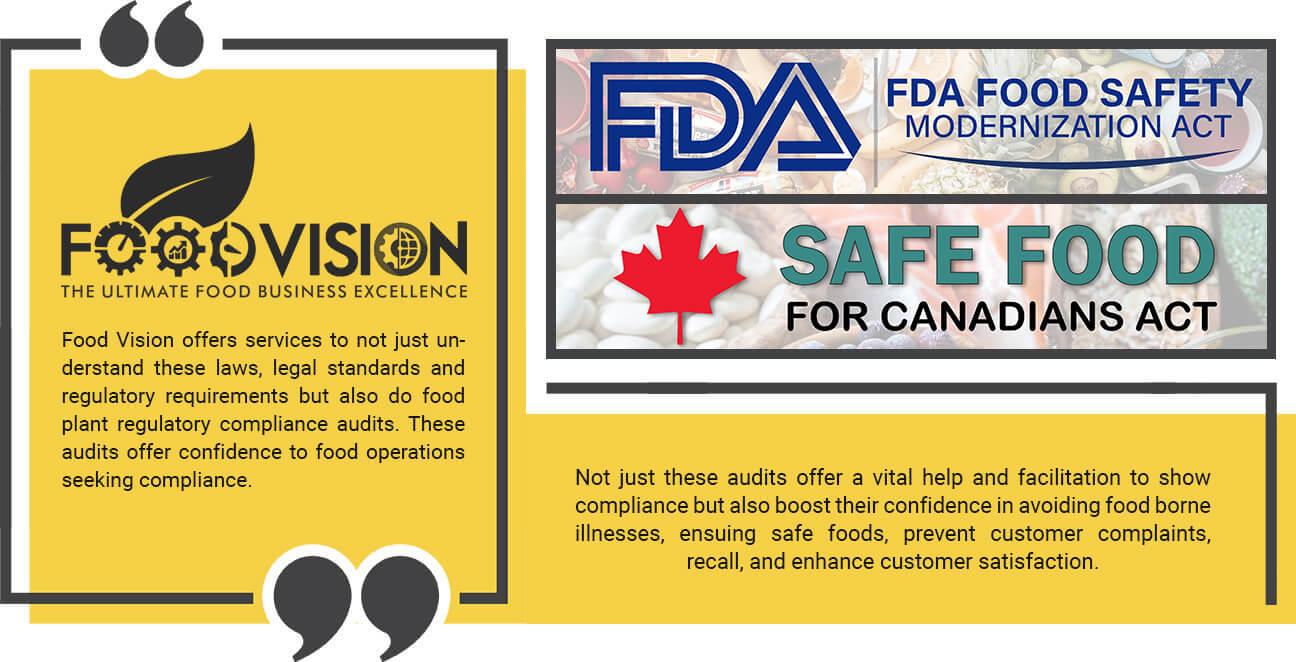 Our team of qualified auditors bring along skill and learning from industrial and regulatory experience. Our pool of expert auditors includes ex CFIA and FDA inspectors and auditors.
Food Vision has technical resources to conduct these audits within North America, Europe, and Asia on a very short notice. Contact Us for your specific inquires for schemes not listed in our selection.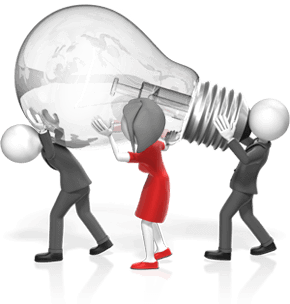 To enhance confidence in regulatory compliance, we offer following audits and assessments.
Safe Food for Canadian Audits – For PCP Compliance
FSMA Final Rule for Preventive Controls for Human Food
FSMA Final Rule for Preventive Controls for Animal Food
Food Safety and Modernization Act (FSMA) – preparedness and compliance Audit
FSMA – Foreign Supplier Program Audits
European Food Safety Authority FSA – Compliance Audits
USDA and FSIS Audits
Focused – Regulatory Compliance Audits
Global Food Legislation and Regulatory Compliance Audits – for Australia, New Zealand, Europe, Japan, China, Korea, and other global markets
Food Labels – Regulatory Compliance Review – USA, Canada, EU, UK, Australia, Japan, Korea, and others
Food Packaging – Regulatory ingredients Review Audits
Food Process Validation and Compliance Review and Audits
Cannabis – Health Canada Audits
Food Claims Review Audits
Training on Regulatory Compliance – Looking for training on CFIA – Safe Food for Canadian Act/ Regulation, FDA – Food Safety and Modernization Act or Food Labels,

click here

to see training and learning options.
Coaching/ Consulting on Regulatory Compliance – Looking for Coaching and Consulting on CFIA – SFCR or FDA-FSMA and other food legislations and regulatory compliance,

explore options

.