GAP ASSESSMENTS AND PRE-AUDITS – FOOD SAFETY,
GFSI, FOOD DEFENSE
In today's challenging and competitive food business environment, compliance to quality and food safety requirements and independent third-party food safety management certifications is not just an internal vision but also a customer expectation.
Strict adherence to a proactive Food Safety Management Systems is not a success tool anymore. Rather it has become a competitive tool and basic customer requirements.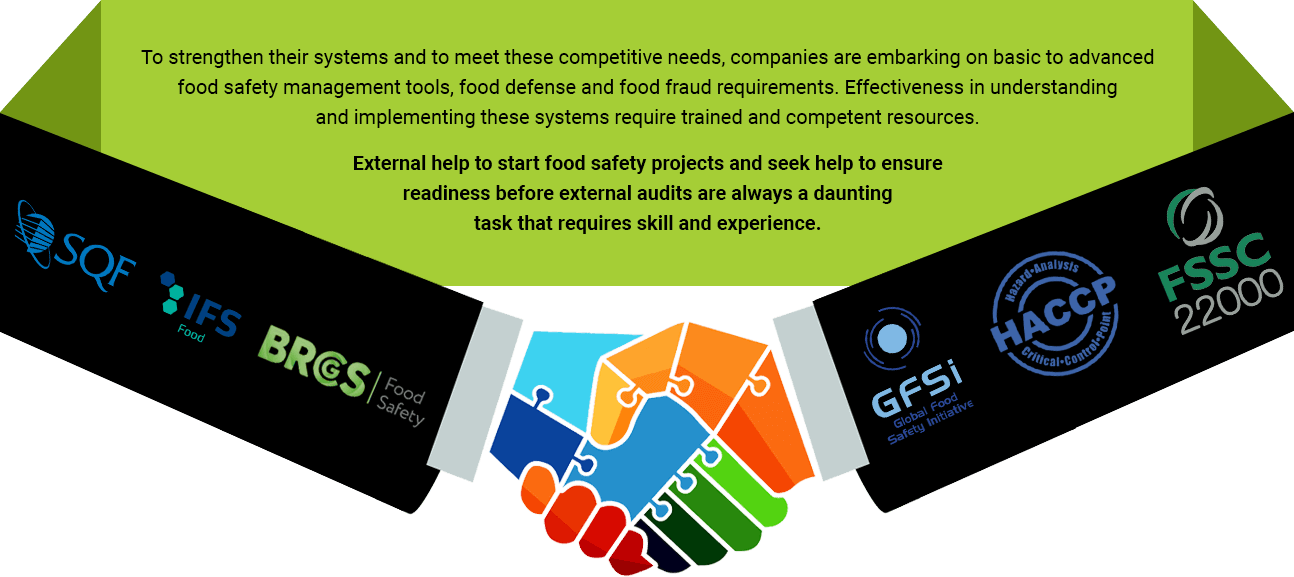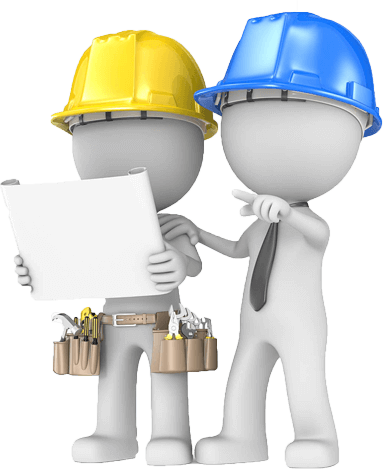 Food Vision is up for this challenge. We have seasoned resource to offer this goodness. Regardless of the phase of your project, we are there to support.
Before you start your projects – we can help through baseline audits or gaps assessments,
During Projects – If you have already started your projects – we can provide learning and coaching opportunities and do verification and Validation Audits or may review your approach.
Before External Certification Audit – If you have already developed and implemented and ready for an external audit, we can help through pre-audit assessments audits to give your confidence.
After the Certification – If the system is already certified, we can help you through external audits, so your system can find issues before these are highlighted in external certification, customer or regulatory audits.
Cultivate Environment of Audit Reediness
The idea is to induce readiness and strength through gap audits, internal audits, and pre-audits in a way that food companies find issues prior to external audits and offer effective measures in advance that will create calm and success in handling external audits and acquire excellent grades in such scoring audits.
Approved and Accredited Auditors
For HACCP and GFSI (SQF, BRC, FSSC 22000, IFS, Global Gap, Canada Gap, and others) gap assessments, internal audits, and pre-audit assessments and external audit readiness audits, all our auditors are approved, active and, are accredited for applicable specific food sector categories.
For specific operations, auditors approved with relevant food sectors categories are assigned. Most of our pool of auditors are seasoned with > 500 certification audits. Drop us a line for your specific inquires or schemes not listed below.
Currently Food Vision is promoting external internal audits options for following management systems.
HACCP certification
GFSI Benchmark schemes and standards
All SQF Codes
BRCGS – Food Safety
FSSC 22000
IFS
Global Gap
Canada Gap
Pack Secure Audits
BRC Packaging Audits
Customer specific supplier quality assurance audits like
RBI,
Costco,
McDonalds,
Yum,
Trader Joe's,
Chick-Fil-A,
TGI,
Carlson
and numerous others.
Identify preserved audits – Organic, Kosher, NGMO, Halal, Vegetarian,
Ethical Souring Audits
Product Claim Audits
Product Claim Audits
Food Process Audits
Process Validation Audits
Food Safety Fundamentals – Verification
Traceability and Recall System Audits
Environmental Monitoring Program
Effective Pest Prevention Audits
Food Safety Culture Review/ Audits
Food Defense Audits
Quality First Time – Audits
Capacity Building, Coaching/ Consulting – Looking for a training course to build capacity on above systems and concepts click trainings. Looking for Coaching and Consulting visit technical support offerings or

contact an expert

.