Bringing Organizational Agility through Excellence
Organizational Excellence (OE) is an outcome of ongoing efforts to cultivate an internal mechanism of policies, procedures, and processes with an aim to integrate and engage the organizational dynamics into a successful framework. The ultimate aim of this framework is to deliver customer satisfaction by providing required products or services and by engaging and motivating employees. The culture of organizational excellence not just ensures customer satisfaction through consistent superior performance but also guarantees employee gratification.

Organization excellence does not propose a system or a group of systems, but it suggests a mindset to deliver excellence. To consistently deliver excellence, its not possible to do this without having a strong organizational culture that ensures excellence in performance, first time and every time. To instill the culture of OE, organizations are expected to have a foundation of TQM to support environment of continuous improvement.
To achieve the goal of Organization excellence, a great combination and integration is anticipated within organizational dynamics. It expects to engage leadership and human resources at all levels, requires strategic planning, and an environment of objectives, analysis, measurements and monitoring to evaluate data to overview performance. In the pursuit, the organizations must adopt customer centered approach without compromising business results.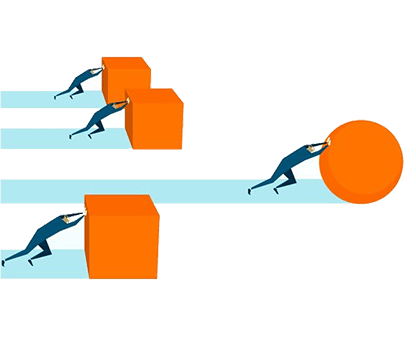 At Food Vision, our aim is to coach and consult organizations pursuing the goal of organizational excellence. Your company may be at a specific level in your initiative and our expert's involvement many make a difference. Our team of experts can work with your specific goals.
To achieve organization excellence, we offer following avenues and services.